Main content starts here, tab to start navigating
Social Events
Slide 1 of 4
Slide 2 of 4
Slide 3 of 4
Slide 4 of 4
Select Mendenhall Inn For Your Next Gathering or Celebration.
Historic Mendenhall Inn offers the perfect setting for your special celebration with roaring fireplaces and beautifully landscaped outdoor patios. The charming and elegant ambiance sets the tone for a memorable event.
Mendenhall Inn is the perfect location to host a christening, shower, graduation, communion, birthday party, or engagement party. Our location is also able to accommodate bereavement or memorial service luncheons.
Our expert event planners will assist you in planning a flawless event attending to every detail. Your guests will delight in our Executive Chef's delicious food and the catering team's exceptional service.
Please Contact the Sales Office for 2022 Banquet Packages
Social Highlights
Private Events for 10 - 650 Guests
Maitre D Service
White Glove Service
Private Buffets, Cocktail Parties or Plated Meals
Private/Semi Private A La Carte Dining
Ideal for Showers, Rehearsal Dinners, Birthday Parties, and More!
Centreville I Room
Centreville II Room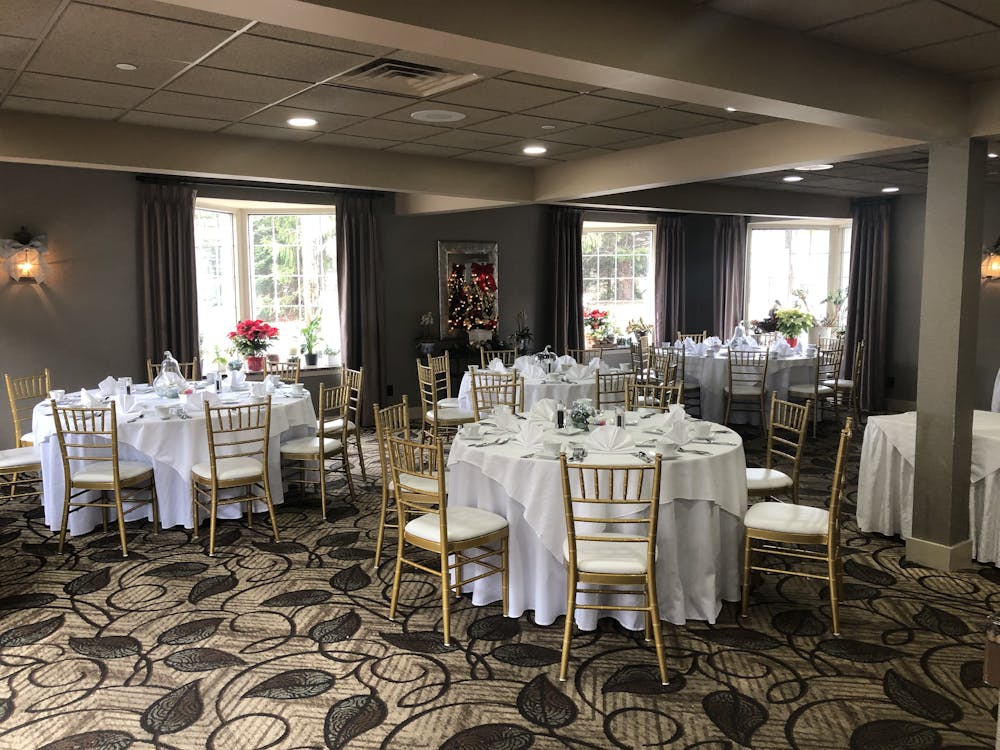 GARDEN ROOM